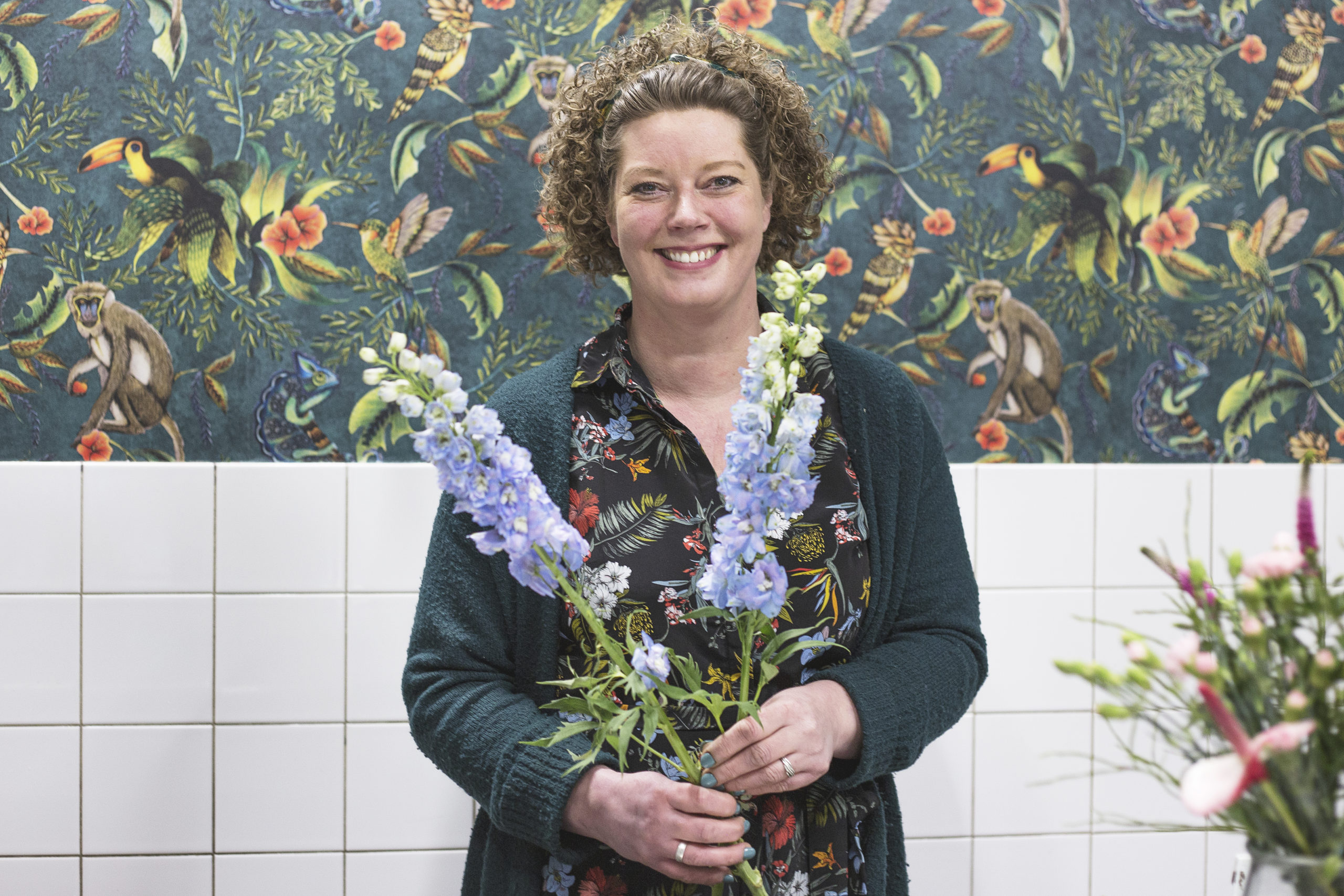 Met liefde samengestelde boeketten
Bezorgd in Groningen door je lokale bloemist
Wie zegt dat herfst alleen maar grauw is?
klanten waarderen ons gemiddeld met een /
Waarom Bloemen Bezorgen Groningen?
Voor 14 uur besteld, dezelfde middag bezorgd
Bloemen vers van de veiling
Eigen bezorgdienst waardoor de kwaliteit van de bloemen is gegarandeerd
Laagste bezorgkosten in Groningen (€ 5,-)
Al 10 jaar een begrip in Groningen
Niet goed = geld terug
1 week versgarantie
Bezorg iemand een glimlach!
Wij bezorgen van maandag tot en met zaterdag. Op zondag bezorgen wij niet, maar is onze winkel wel geopend.
Dit zijn de openingstijden van onze winkel in Groningen:
| | |
| --- | --- |
| Maandag | 08:30 – 18:30 |
| Dinsdag | 08:30 – 18:30 |
| Woensdag | 08:30 – 18:30 |
| Donderdag | 08:30 – 18:30 |
| Vrijdag | 08:30 – 18:30 |
| Zaterdag | 08:30 – 18:30 |
| Zondag | 12:00 – 17:00 |
Online bloemen laten bezorgen in Groningen
Eén ding hebben alle Stadjers en Ommelanders gemeen: ze zijn stuk voor stuk gek op bloemen. Via de webshop van bloemen bezorgen Groningen, kun je voor je familie of vrienden in de stad of provincie Groningen eenvoudig vanuit heel Nederland of zelfs het buitenland bloemen bestellen.
Het is ook heerlijk, zo'n grote bos verse bloemen op tafel, het hele huis fleurt ervan op. Het is een oeroude traditie om iemand met bloemen te verrassen bij speciale dagen als verjaardagen, bruiloften en geboortes. Natuurlijk hoef je niet te wachten op een speciale gelegenheid om een geliefde met een bosje bloemen te bedenken: een 'zomaar-omdat-het-kan-boeket' zorgt helemaal voor een grote glimlach bij de verraste ontvanger!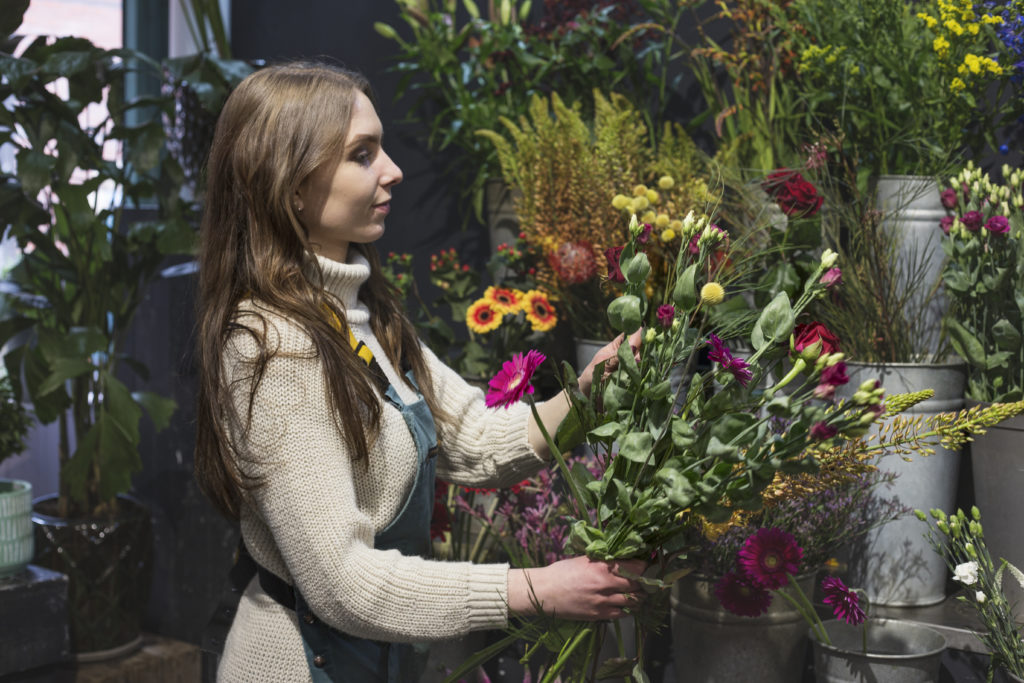 De meest verse bloemen
De bloemen van Bloemen bezorgen Groningen zijn van zeer hoge kwaliteit en versheid omdat we de beste bloemen iedere ochtend zelf bij de veiling selecteren. Je ontvangt daarom altijd de mooiste en meest verse bloemen!
Bestel je voor 14.00 uur dan bezorgen we nog dezelfde dag. Zodra wij je bestelling binnen hebben, stellen wij direct je boeket samen en bezorgen wij deze in Groningen en omgeving.
Waarom bestellen via online bloemenwinkel?
Helaas hebben we op drukke werkdagen niet altijd tijd om tijdens openingstijden naar de bloemenwinkel of de markt te gaan voor een bosje bloemen. Gelukkig kun je wel dag en nacht terecht in onze online bloemenwinkel. Lekker op je gemak in je eigen huis een keuze maken uit de prachtigste bloemen.
Alle boeketten staan duidelijk gefotografeerd op onze site, alleen de geur moet je er zelf nog bij bedenken. Heb je een mooie bos bloemen gevonden, dan kunnen we het snel voor je bezorgen. Bestel je de bloemen van je keuze voor 14.00 uur, dan kunnen we het desgewenst zelfs nog dezelfde dag voor je afleveren.
Waar bezorgen wij bloemen in Groningen?
Wij bezorgen de bloemen in de stad Groningen zelf en in de dorpen en steden in een straal van 10 kilometer daaromheen. Al onze boeketten zijn gegarandeerd vers. Wanneer half Nederland nog op één oor ligt, kiezen onze inkopers de mooiste bloemen op de bloemenveiling in Aalsmeer.
Heb je een keuze gemaakt uit ons ruime assortiment, dan gaat onze bloemenkoerier op de door jou aangegeven datum op pad naar de ontvanger. De bloemen worden zorgvuldig verpakt in onze speciale bloemendozen en kunnen bij de ontvanger zo op de vaas.
Ons assortiment bloemen
Hoe bestel je bij ons de juiste bos voor de juiste gelegenheid? In onze online bloemenwinkel vind je een ruim assortiment bloemen in verschillende prijsklassen. Kies uit prachtige rozen, tulpen of ga juist voor een gemengde bos. Selecteer een mooi boeket in de door jou gewenste kleuren en vul jouw gegevens en de gegevens van de ontvanger in. Wellicht wil je nog een persoonlijke boodschap bij de bloemenhulde laten zetten?
Kies bij ons voor een gegarandeerd vers product voor een scherpe prijs, laat de bloemen bezorgen in Groningen of omgeving, en verras een speciaal iemand met bloemen aan de deur!
Contact
Heeft u een vraag of opmerking? Bel ons op 050 5777800 of vul ons contactformulier in.