Wat zijn nou echte zomerbloemen?
Wanneer je een ander of jezelf wilt verwennen met een mooie bos bloemen is er natuurlijk een ruime keuze uit het beschikbare aanbod. Wie echter specifiek voor seizoensbloemen kiest, zal het opvallen dat deze bloemen vaak goedkoper zijn dan andere bloemen. Maar hoe kun je bloemen per seizoen indelen, als geen weet hebt van hun groei- en bloeiperiode? Vandaar dat we in dit artikel een aantal typische zomerbloemen de revue laten passeren, zodat je in het vervolg een gerichtere keus kunt maken als je een fleurige bos aanschaft bij Bloemen bezorgen Groningen.
Welke zomerbloem is de bloem van de zonnegod?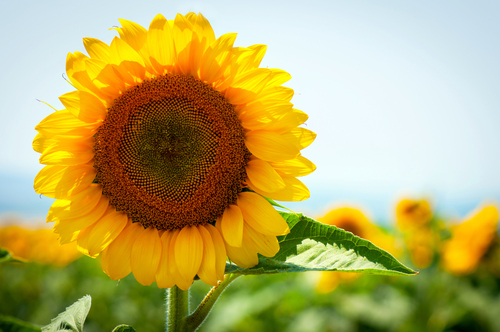 De meest voor de hand liggende zomerbloemen zijn vanzelfsprekend zonnebloemen. Deze grote bloemen, met hun gele blaadjes en hun grote donkere hart bloeien namelijk in de periode van juli tot oktober. Je kunt ervoor kiezen om een complete vaas vol zonnebloemen in je huis te zetten, maar deze bloem doet het ook erg goed als heuse blikvanger in een gemengd boeket. Wist je overigens dat deze bloem oorspronkelijk uit Zuid-Amerika stamt en daar door de Inca's werd vereerd? Ze zagen er namelijk hun zonnegod in.
Zomerbloemen in de vorm van een rechthoekig pakketje
Ook de bouvardia stamt oorspronkelijk uit warme Amerikaanse streken. Je komt deze bloem in het wild vooral tegen in Midden-Amerika. Kenmerkend aan deze bloemetjes is dat ze eruit zien als dichtgevouwen rechthoekige pakketjes als ze nog niet volledig tot bloei zijn gekomen. Eenmaal opengesprongen lijkt het erop alsof je vaas vol plusjes staat. De meest gangbare kleur voor de bouvardia is wit, maar er zijn ook rode en roze varianten verkrijgbaar.
Niet alleen voor een zomers bruidsboeket
De lisianthus is een bloem die vaak wordt gebruikt in bruidsboeketten. Dat is niet zo vreemd, want de bloemen van deze plant bestaan uit meerdere laagjes, zodat zelfs een bescheiden boeket al een volle indruk geeft. Vanzelfsprekend wordt de witte variant van deze bloemen het meest gebruikt in de al eerder genoemde bruidsboeketten, maar je kunt ook kiezen voor roze of paarse bloemen of zelfs een mengeling van die twee laatstgenoemde kleuren met wit.
Extra veel keus uit rozen tijdens de zomermaanden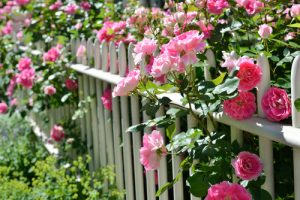 Rozen zijn weliswaar het hele jaar door verkrijgbaar, maar toch heb je in de zomermaanden de meeste keus. Dat komt omdat lang niet alle rozenkwekers gebruik maken van kassen om hun planten te laten groeien. Het meest gangbaar is nog steeds de rode roos, maar je kunt tegenwoordig kiezen uit heel veel andere kleuren waarin deze bloem verkrijgbaar is.
Een tros zomerse fleurigheid
In het rijtje specifieke zomerbloemen mag tenslotte de bloem met de fraaie naam ridderspoor niet ontbreken. Wie deze bloem in zijn of haar boeket aantreft, wordt getrakteerd op trossen vol kleine bloemetjes die aan een steel groeien. Op het gebied van kleuren kun je met ridderspoor veel verschillende kanten op. Je kunt wat dat betreft kiezen uit wit, paars, blauw, rood of geel.